By Sammy Roth, The Los Angeles Times
---
Highlights
Solar installation companies are working to get projects done before the next wildfire season starts in Calfornia, but restrictions due to the COVID-19 pandemic is making it hard to do business.
Some cities are refusing to issue permits for solar and storage installations as county buildings are closed due to shelter in place mandates
The California Solar and Storage Association concluded that 15,000 people have likely been laid off or furloughed based on a survey given to their member businesses
In Santa Clara County,  officials initially allowed installations only of solar-plus-storage systems, and installations without batteries were postponed
Though business is down by 90% for installers, the California Energy Commission released a statement clarifying that solar and energy storage installers are considered essential electricity industry workers
Rooftop panels can help people keep their energy costs down at a time when millions of Californians have filed for unemployment and residential electricity use is higher
Electricity generation from small scale rooftop solar installations more than tripled in California between 2014 and 2019 and the state received more solar energy than wind energy this past year
More small scale solar on residential and commercial rooftops helps utilities avoid large transmission costs from importing energy from larger-scale solar farms
The Public Utilities Commission has started accepting applications for more than $600 million in incentive funding for battery installations in homes that could see their power shut off come fire season
---
Increased air pollution from fires and fossil fuel emissions makes all of us more vulnerable to the current COVID-19 pandemic. With community energy resilience, we can ensure that our power is clean and not further contributing to emissions in our communities. 
---
Read more: https://www.latimes.com/environment/story/2020-04-29/fires-blackouts-solar-batteries-essential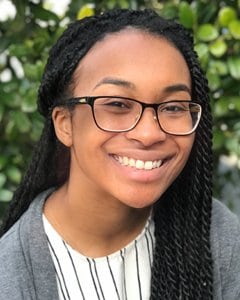 Nina Turner
Energy Programs and Communications Coordinator
Janina is a graduate of the Energy Management and Design program at Sonoma State University with experience in non-profits that specialize in sustainability and volunteerism.
Read full bio