Building a Sustainable Enterprise in an Era of Climate Risk & Water Scarcity
From Davos to New York to San Francisco, from Coca-Cola to Private Equity, to Cisco, climate change is increasingly on the minds of executives.  The reason is simple: Traditional sources of business value are being eroded and new opportunities are being created.
OVERVIEW
On June 13  l

earn how to employ the latest innovative technologies and practices to create lasting value and learn what you can do on a practical level to prepare for a changing landscape

.  The 2nd Annual Silicon Valley Energy and Sustainability Summit brings together more than 300 businesses, nonprofit, and public sector leaders to share best practices, lessons learned and practical solutions in applying advanced technologies (such as Information Communication Technologies) and practices (such as Big Data Analytics) to help achieve energy and sustainability
For more information and registration>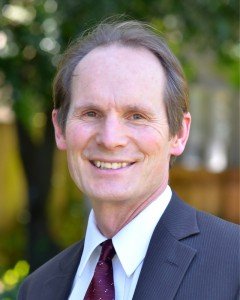 Barry Vesser
Chief Operating Officer
Barry joined The Climate Center in 2005 and has held positions as Deputy Director and Financial Officer. He currently leads The Climate Center's program and policy development and implementation teams. In 2018 Barry began working with a group of energy experts and advocates envisioning a more decentralized energy system that was clean, affordable, resilient, and equitable. He then championed the development of The Climate Center's Community Energy Resilience project, which has culminated in the creation of a new $170 million Community Energy Resilience investment program by the California Energy Commission in August of 2022.
Read full bio