from The United Nations Environment Programme
---
Highlights
The United Nations Environment Programme has released their Emissions Gap Report for 2020, highlighting where greenhouse gas predictions for 2030 are and how the world can avoid climate disaster
Currently, the world is headed for temperature rise in excess of 3°C this century and 2020 has likely to be the warmest year on record
Around 126 countries covering 51% of global greenhouse gas emissions had adopted, announced or were considering net-zero goals at the time this report was written, signifying that various countries are attempting to do their part to reduce emissions
Governments must go greener in the next stage of COVID-19 fiscal interventions to kick-start faster action on climate change
---
Scientists are increasingly warning that to avoid catastrophic impacts from climate change, the world's governments must implement policies for massive greenhouse gas emissions reductions and begin a drawdown of carbon from the atmosphere within ten years. With 9 of 15 global tipping points now active, what we do today can either unleash an inhospitable hothouse Earth or secure a safe climate well into the future. For a safe and healthy future for all, endorse the Climate-Safe California Platform to implement scalable solutions that can reverse the climate crisis.
---
Read the Full Report: https://www.unep.org/interactive/emissions-gap-report/2020/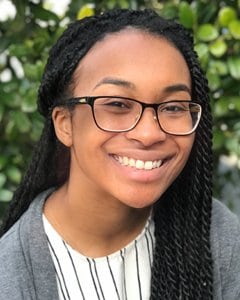 Nina Turner
Energy Programs and Communications Coordinator
Janina is a graduate of the Energy Management and Design program at Sonoma State University with experience in non-profits that specialize in sustainability and volunteerism.
Read full bio