This past Sunday I was fortunate to have the opportunity to share a fun dinner in San Francisco with Hans-Josef Fell, Green Party member of the German Parliament, and co-founder in 2000 of the German feed-in tariff law that has resulted in Germany becoming number one in solar, wind, and biogas generation. A feed-in tariff is a requirement that utilities pay a reasonable price for clean power fed into the grid from solar, wind, and other renewables. Sonoma Clean Power will have the ability to establish its own feed-in tariff.
In a lively two-hour discussion about all things renewable energy, Herr Fell, a trained physicist, confirmed that we are on the right path in Sonoma County on several fronts including Sonoma Clean Power focusing on the development of new local generation.
Hans-Josef is in town for the international solar power conference InterSolar, and to promote his new book "Global Cooling: Strategies for Climate Protection."
You can find out more about the book, and how to buy a copy, here: http://www.globalcooling-climateprotection.net/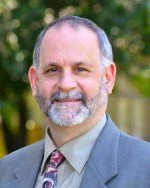 Woody Hastings
Phase Out Polluting Fuels Program Manager
Woody Hastings has served as The Climate Center's Energy Program Manager since 2010. He is an energy and environmental policy analyst, strategic planner, and community organizer with over thirty years of experience in the non-profit, governmental, and private sectors.
Read full bio