by Damian Carrington, The Guardian
---
Highlights
Destruction of wildlife and the climate crisis is hurting humanity. Covid-19 a 'warning from nature, according to the UN's environment chief, Inger Andersen. To prevent further outbreaks, both climate change and the destruction of the natural world for farming, mining and housing have to end, as both drive wildlife into contact with people.
75% of all emerging infectious diseases come from wildlife
We must put an end to live animal markets – which they called an "ideal mixing bowl" for disease – and the illegal global animal trade. China has already banned them.
The billion-dollar illegal wildlife trade is another part of the problem, according to John Scanlon, the former secretary-general of the Convention on International Trade of Endangered Species of Wild Fauna and Flora 
Human infectious disease outbreaks are rising and in recent years there have been Ebola, bird flu, Middle East respiratory syndrome (Mers), Rift Valley fever, sudden acute respiratory syndrome (Sars), West Nile virus and Zika virus all cross from animals to humans.
The emergence and spread of Covid-19 was not only predictable, it was predicted in the sense that there would be another viral emergence from wildlife that would be a public health threat, according to Prof Andrew Cunningham of the Zoological Society of London
---
The COVID-19 pandemic is a stark reminder that we ignore the science at our own peril and early action saves lives. The Climate Center's Climate-Safe California campaign is a powerful solution to the climate crisis. Climate experts have called this a unique, bold, urgently needed and comprehensive campaign that will catalyze similar efforts in other states, the nation, and the world. Endorse the Climate-Safe California platform here.
---
Read more: https://www.theguardian.com/world/2020/mar/25/coronavirus-nature-is-sending-us-a-message-says-un-environment-chief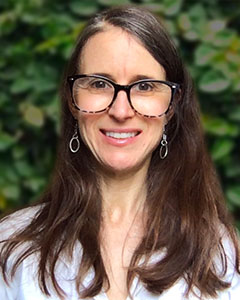 Stacey Meinzen
Communications Manager
Stacey Meinzen has nineteen years of experience as a communications and research professional.
Read full bio