by Ann Hancock, The Press Democrat, December 3, 2016
Sonoma County is having a big, positive impact statewide and beyond. Regardless of the nation's shift in political leadership, this will continue and should because global climate change affects everything, everyone, everywhere. Recognizing this, we created The Climate Center in 2001 to deliver solutions that would spread far beyond our borders.
One example is community choice energy. You know it as Sonoma Clean Power. This program enables the community to make decisions about the electricity being delivered to residents and businesses.
The Climate Center introduced this solution to Sonoma County in 2005, built a large coalition of proponents and helped bring this over the finish line in May 2014 when Sonoma Clean Power went live.
Sonoma Clean Power results have exceeded everyone's expectations. So far customers have saved more than $62 million on their electricity bills while being served with power that is 48 percent lower in greenhouse emissions per unit of electricity delivered than PG&E's.
Although community choice energy started slowly, it is now exploding across California. In 2010, Marin County began serving customers, and in 2014 Sonoma County followed. Being the "first follower" is an important role in spreading innovation because it proves that the first example is not just a fluke and gives others confidence to follow suit.
The Climate Center decided in 2013 that the most powerful action we could take to fulfill our mission was to accelerate the spread of community choice energy programs in California. We adopted a "broad and deep" strategy to be a resource for communities across the state and to focus on Silicon Valley and then on the Central Valley. We wanted to demonstrate that community choice is for more than affluent, coastal communities.
We're proud to say that Silicon Valley will soon have three programs, and that the groundwork we're laying in the Central Valley is very promising.
In addition to Marin and Sonoma, community choice programs currently operate in Lancaster, San Francisco and San Mateo. More than 300 California communities are in varying stages of exploring and developing community choice. We estimate that by 2020, about 17 million Californians will be served by community choice energy programs, lowering their electricity rates as well as their emissions.
Another example of how the goals of The Climate Center are working is PACE (Property-Assessed Clean Energy). Through this program, property owners obtain financing for renewable energy and energy efficiency upgrades to their homes and businesses.
Sonoma County helped pass the state-enabling legislation in 2008, and then developed a model program called the Sonoma County Energy Independence Program.
Locally, this program has provided $75 million in financing and has lowered about 11,000 tons of greenhouse gas annually. Inspired by the success of the property-assessed clean energy program in California, 32 other states are in varying stages of offering similar programs.
A big, national PACE player, headquartered in Santa Rosa, began when Dennis Hunter was inspired by the success of the Sonoma County Energy Independence Program. He built the company's business model so that it would save the world and make money, too, by mobilizing private capital on a grand scale.
So far, Ygrene has financed nearly $600 million completed energy efficiency and renewable energy projects, resulting in an estimated $1.4 billion in economic stimulus and about 694,000 tons of greenhouse gas emissions reduced.
Gov. Jerry Brown says that climate protection takes heroic effort. We're not even close to where we need to be, but we're starting to move in the right direction. With Sonoma County's vision, generosity, and caring, we keep producing big, inspiring examples for communities everywhere to follow.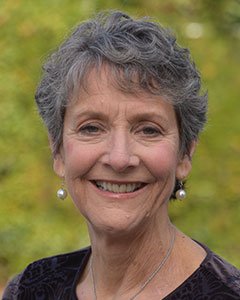 Ann Hancock
Co-Founder of The Climate Center
Ann co-founded The Climate Center in 2001. She has been a key leader in the rapid growth of Community Choice Energy, which now serves over 11 million Californians with 88 percent clean energy. Through her leadership, the organization built a strong core team that is focused on a theory of change that drives our mission. Ann holds a Master's degree in Public Health Administration and Planning from the University of California, Berkeley.
Read full bio