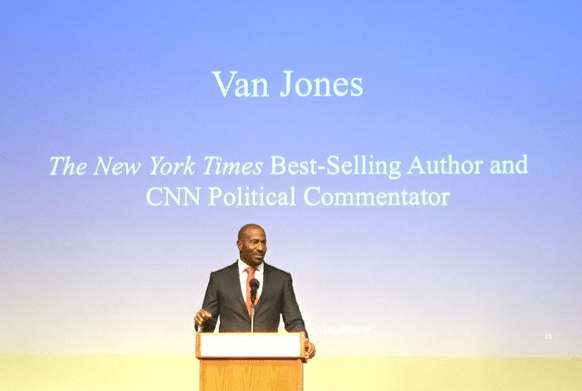 October 12 and 13 the Bay Area Air Quality Management District focused on innovation at the Climate Forward Leadership Forum. It was an opportunity for Bay Area leaders to come together and have a robust and positive exchange about how to to reduce climate impacts and stimulate economic development and growth. It sparked climate conversation in the Bay Area to pushed policy and leadership further to address climate change.
The Conference featured discussion sessions with high-level leaders from government, NGOs and business. Extensive discussions spanned technology and policy solutions on how to aggressively reduce GHGs from different economic sectors including transportation, energy, water, and waste.
Experts strategized about sustainability and the value of tackling issues while simultaneously creating demand and building green markets.  Transportation experts discussed how intelligent mobility strategies for people and goods movement are creating new markets and fresh alternatives to transportation as usual. These alternatives reduce congestion, improve quality of life and reduce greenhouse gas emissions.
The keynote speaker Van Jones, a CNN commentator and Environmental Justice leader made the link between climate justice, race and economic justice. Other speakers included industry specialists like Many Nichols, Chair of the California Air Resource Board, and public official California State Senator Fran Pavlev. The Climate Center's Youth Advisory Board Member Jasmine Jolly addressed the group of Bay Area leaders with a youth perspective.
" We can no longer deny that the impacts of climate change are being felt today and the generation that needs to take real and significant action is yours. That action begins now and it will impact the quality of life for my generation. Use your power to put us on a trajectory to change our fossil fuel economy and build a bigger greener one."
The model of bringing tech, business, NGO and government leaders together to examine how technology, market force and innovation work together was a successful one.  Abby Young, the Manager of the Air District's Climate Protection Program said one interesting take away was:
"Innovation doesn't have to be restricted to technology – we can have innovation in public policy (CCEs), and innovation in financing (PACE) that can be real game-changes when it comes to reducing GHG emissions aggressively and quickly."
It was a productive two-day dialogue on many issues relating to climate change. "The Air District is re-doubling its efforts and commitment to protecting air quality and the global climate." Says Jack Broadbent, The Air District's Executive Director. He is taking a proposal to the Board of Directors early next year to pledge $5 million dollars into second round of greenhouse gas initiatives, with the hope that this fund will act as a catalyst to generate further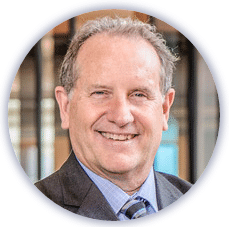 investment and grant funding to develop further technological advances to combat climate change. The most important take away from the even was that the best way to a tackle climate change is collaboratively. Solutions are out there. The creativity and intelligence needed already exists and much of it was in the room at Climate Forward.
Read full bio