Do you want to do something about climate change, and want to know where to start?
The Climate Center has an opportunity for you. This fall we are offering training for climate action designed for you to:
Build your knowledge, hope, and resolve
Connect with like-minded folks, take action, and have an impact
Ensure you know the basic science of climate change
Practice how to speak and listen in an engaging, inspiring way
Learn about real solutions and how to make them happen
Help us with an exciting initiative we're developing that's dedicated to nothing less than ensuring the future of our children and all life
If you're intrigued, please join us at any one of these information sessions at the Sonoma Land Trust conference room, 822 Fifth Street, Santa Rosa, 95404. Click on one of the below times to register:
Learn more, ask questions, and experience the energy of being with others dedicated to this great effort. And please feel free to bring a friend. Free. Refreshments will be served.
The time to act is now. We hope to see you there!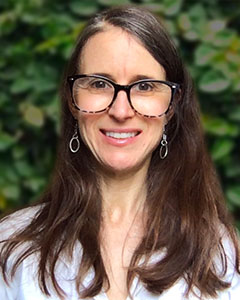 Stacey Meinzen
Communications Manager
Stacey Meinzen has nineteen years of experience as a communications and research professional.
Read full bio