by Sammy Roth, The Los Angeles Times
---
Highlights
UC Berkeley's Center for Labor Research and Education released a new report titled "Putting California on the High Road: a Jobs and Actions Plan for 2030″
Carol Zabin, lead author of the report, emphasizes that many people are currently in the energy workforce and need to be trained in clean energy technology
Green jobs should be well paying, have good benefits, offer opportunities to people of color, and allow career advancement 
Before the COVID-19 pandemic, California had 537,000 clean energy workers, and that number is expected to rise due to the states clean energy target deadlines coming in closer
The report lacks details on ensuring a just transition of labor to fossil fuel industry workers but suggests further study is needed
A just transition will become more important in areas such as the Central Valley, where many oil industry jobs may be phased out in the coming years
Union support will be essential for adopting climate action policies according to Zabin:
"When unions feel like they see their future in a clean economy, and they really have evidence at hand…they tend to be supportive, because most of them are not climate deniers…But like all of us, union members who fear their basic livelihood is going to get lost, they call up their elected leaders and say, 'Hey, your job is to protect us.'"
---
Fossil fuel divestment and the transition to 100% clean energy is critical to achieving The Climate Center's goals under the Climate-Safe California Platform. The Climate Center's guiding principles in achieving our goals include striving to close the climate gap and ensuring a just transition for workers.
---
Read More: https://www.latimes.com/environment/newsletter/2020-09-03/how-to-make-sure-clean-energy-jobs-are-good-jobs-boiling-point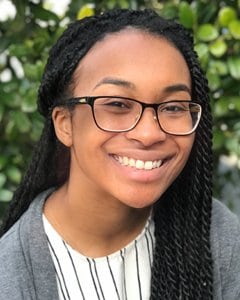 Nina Turner
Energy Programs and Communications Coordinator
Janina is a graduate of the Energy Management and Design program at Sonoma State University with experience in non-profits that specialize in sustainability and volunteerism.
Read full bio