Many companies are choosing to locate in California because of the state's strong climate leadership. This flies in the face of the myth that climate regulation might be a bad deal for California's economy.
Proterra, the Burlingame builder of electric buses, opened a factory in the Los Angeles area recently, in an effort to move some of its manufacturing closer to its West Coast customers. The company's new plant will build buses for public transit agencies throughout California and other Western states. Until now, all of its battery-powered buses have been built in South Carolina and shipped to customers – not cheap. The company moved its headquarters to California in 2015 after concluding that the state – with its strong emphasis on fighting climate change – could become its biggest market.
Faraday Future plans to make luxury electric cars in the old Pirelli tire factory in Hanford. The Los Angeles-based startup company recently announced that it had signed a lease for the 1 million-square-foot manufacturing plant located between the country's two largest electric vehicle markets – Los Angeles and San Francisco. Hanford would be home to the three-year-old company's first manufacturing plant in the United States, beating out Las Vegas, where Faraday originally planned to build a new $5 billion assembly plant. The company has a goal to make and deliver its car, the FF 91, by the end of 2018.
Recent research confirms that strong climate leadership has a net benefit. A new study on the economic effects of existing climate and clean energy policies in California's Inland Empire estimates a net benefit of $9.1 billion in direct economic activity and 41,000 net direct jobs from 2010 to 2016. When accounting for the spillover effects of these benefits, the net value jumps to $14.2 billion in economic activity and over 73,000 jobs over the same seven-year period, according to the study, "The Net Economic Impacts of California's Major Climate Programs in the Inland Empire," released by nonprofit group Next 10, which commissioned researchers from UC Berkeley's Center for Labor Research and Education and the Center for Law, Energy and the Environment to prepare the report.
These benefits are not isolated to one part of the state. A report by the Solar Foundation back in February found California has 100,500 jobs in the solar industry. That is more jobs than the next nine states combined. This is partly the result of state policy including the very successful California Solar Initiative, the state Renewable Portfolio Standard, and net metering policies that have incentivized investment in this industry. It was no accident, but a very deliberate effort that now means more jobs for California.
These investments will continue to bear fruit. As cities around the country vow to uphold the Paris Accord, it's clear that massive investments in things like electric vehicles, solar power, and energy storage will be necessary to reach emissions reductions goals. This means more jobs and money flowing into these regions, along with cleaner air and water for their residents. Sounds like a good deal to me.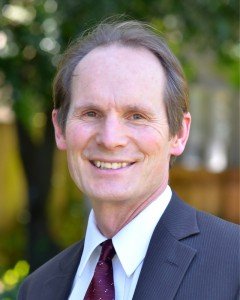 Barry Vesser
Chief Operating Officer
Barry Vesser is The Climate Center's Chief Operating Officer. He joined The Climate Center in 2005 and has held positions as Deputy Director and Financial Officer. Barry currently leads the program and policy development and implementation teams.
Read full bio