By Woody
Hastings, CCP  |  February 10, 2016
California ranks number one in
terms of modernizing its electrical grid for the 21st century according
to a new study by the GridWise Alliance in collaboration with Clean Edge.
The study also finds that the
number of smart meters capable of two-way communication surpassed that of
old-fashioned meters in 2013. This means that more and more customers can
feed clean rooftop solar power into the grid, as well as receive power from the
grid.
The study includes a Grid
Modernization Index that ranks states according to actual grid operations,
customer engagement, and state support. What this means is that the higher the
ranking, the more the state in question is dedicating money, activities on the
part of its grid operators, and state policies to modernizing the 100+ year old
electric grid. According to the report, only these top ten states are making
significant progress, with the remaining 40 are doing relatively little to
modernize their grids.
California's distribution resource
planning (DRP) proceeding at the
California Public Utilities Commission (CPUC) imposes one of the most
rigorous requirements for planning out grid modernization efforts on the State's
three Investor Owned Utilities. The Climate Center partners are
influencing this important work.
One of the study's cautionary takeaways
is that grid modernization still faces serious obstacles, even in states like
California. "As long as utilities and regulators continue to view grid
modernization predominantly in terms of costs to ratepayers, rather than also
considering benefits, investments will likely fall short," the authors state.
You can download the entire
GridWise Alliance report for free here.
–
Woody Hastings is the Renewable Energy
Implementation Manager for The Climate Center. Email him at woody@theclimatecenter.org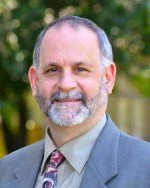 Woody Hastings
Phase Out Polluting Fuels Program Manager
Woody Hastings has served as The Climate Center's Energy Program Manager since 2010. He is an energy and environmental policy analyst, strategic planner, and community organizer with over thirty years of experience in the non-profit, governmental, and private sectors.
Read full bio