by Mark Olalde, Desert Sun
---
Highlights
Many environmental bills were not passed during the 2020 legislative session in California
Mary Creasman, CEO of the California League of Conservation Voters, remarks that we are running out of time to make big environmental impacts:
"We only have until 2030 to prevent the most catastrophic impacts of the climate crisis and prepare for what's happening, and right now there's no clear vision or agenda from leadership in Sacramento on how to tackle this challenge…Big Oil and other industry interests have a hold on our state legislature and are putting our future at risk."
A few environmental bills that made it past the legislature include AB793, a bill that will cut down on waste and increase the use of recycled materials, and AB841 which would help streamline the installation of electric vehicle charging stations
Bills that gain huge support from environmentalists but ultimately failed include AB 345, which would have created setbacks between oil drilling sites and homes, hospitals, parks, and other community spaces. Another set of bills, AB1080 and SB54, would have called for a 75% decrease in single-use plastics and mandated that products be recyclable or compostable by 2032
---
The Climate Center has been tracking energy and climate bills throughout the 2020 California legislative session. Endorse the Climate-Safe California Platform to implement scalable solutions that can reverse the climate crisis.
---
Read More: https://www.desertsun.com/story/news/environment/2020/09/02/california-legislature-makes-little-progress-environment/3447974001/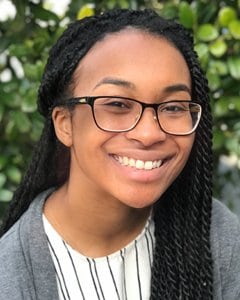 Nina Turner
Energy Programs and Communications Coordinator
Janina is a graduate of the Energy Management and Design program at Sonoma State University with experience in non-profits that specialize in sustainability and volunteerism.
Read full bio