By Rachel Becker, Cal Matters
---
Highlights:
California Governor Gavin Newsom announced the Climate Catalyst Loan Fund in his state budget proposal.
The fund would offer low-interest loans to climate-related projects that would otherwise struggle to attract loans, but policy analyst Brian Weatherford believes that the administration may not be able to determine the best projects to fund
If a project is too risky and fails to repay their loans, then the Fund could be drained
The budget proposes to grow the Climate Catalyst Loan Fund to $1 billion over four years
Other climate-based initiatives from Newsom's office, such as a climate bond and funding or climate adaptation research, have also been criticized by analysts over lack of guidance on how to spend these funds
---
The Climate Center has recommendations for how to fund climate action for speed and scale in our Rapid Decarbonizaton Campaign. 
---
Read More: https://calmatters.org/environment/2020/02/legislative-analysts-criticize-california-budget-billion-dollar-climate-catalyst-loan-fund/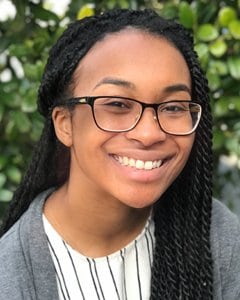 Nina Turner
Energy Programs and Communications Coordinator
Janina is a graduate of the Energy Management and Design program at Sonoma State University with experience in non-profits that specialize in sustainability and volunteerism.
Read full bio