The auto world is abuzz with talk of the release of the Tesla Model 3, Volvo's announcement that all their new models will be electric in a few years, and declarations by France, the UK, and others that they plan to ban all internal combustion cars by 2040.
A recent study by The Climate Center asks what that means for Sonoma County. How many electric cars will be driving in this county in the coming 10 to 20 years?
The conclusion, based on the scientific imperative for reducing harmful greenhouse gas emissions, is that by 2030 there should be approximately 138,000 electric cars on Sonoma County roads. This will mean that by 2030, the sale of internal combustion should end. This may seem to be a radical notion, but it actually could be a conservative estimate, and it is in line with projections made by a variety of local and regional government agencies.
EVs will cost the same or less to buy as the equivalent gasoline-propelled cars by 2025, which is the year that the report indicates EV sales will really take off. The report shows that as battery prices fall, EV range increases dramatically, and charging infrastructure rolls out, the rate of EV adoption can indeed grow at 30 percent a year, enabling us to reach the goal of 138,000 EVs over the next 13 years.
The steep increase in EV ownership, outlined in detail in the report, is part of a growing trend to electrify everything, from cars to home heating, as a way to curb harmful carbon emissions from going into our atmosphere. In addition to the environmental benefits, the report calculates that county drivers will save in the range of $150 million annually in gas costs by 2030, making the transition to EVs an economic as well as an environmental win.
Climate group sees 'inevitable' shift to electric vehicles in Sonoma County, by Guy Kovner, The Press Democrat, August 2nd, 2017 >>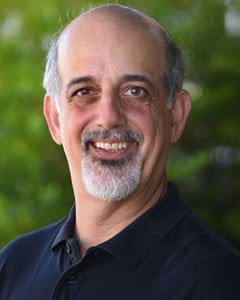 Doron Amiran
Business Network Manager
Doron Amiran manages the business program. He has produced a series of short films for The Climate Center and hosted the Community Energy Resilience webinar series.
Read full bio