First Community Bank and Sonoma Clean Power!
Ever wonder what the magic was that made Sonoma Clean Power a reality so quickly? An indispensible piece was the clear thinking and visionary leadership of William Gallaher of First Community Bank. The Leadership Institute for Ecology and the Economy recognized this fact with a Leadership in Sustainability Award on November 2.
Founded in 2001, the Leadership Institute works to educate leaders to create public policy that is environmentally friendly, socially equitable, and economically viable for a sustainable community.
The award was presented to a packed house of about 300 leaders in sustainability by two of the Directors of Sonoma Clean Power, Supervisors Susan Gorin and Shirlee Zane, with a mini-recap of the steps that led to the establishment of Sonoma Clean Power and the critical role First Community Bank played.
Mr. Gallaher led the effort at First Community Bank to provide local low-cost financing for Sonoma Clean Power, enabling the program to get underway in early 2014. His reputation for fiscal responsibility and experience in development helped convince others on the bank's board to commit the loans needed for the local electricity service provider to contract for power. It was a unanimous vote: Yes! Upon receiving the award Mr. Gallaher emphasized that being under local control will allow Sonoma Clean Power to be responsive to community needs and generate programs that benefit local businesses and residents. He also said that this was a sound business decision for the bank.
Mr. Gallaher is the Chairman of the Board of First Community Bank.  He is a principal in Oakmont Senior Living LLC, which has developed senior assisted living and Alzheimer's communities in three western states since 1995. Many of these facilities are still owned and operated by OSL. For many years, Mr. Gallaher was a successful homebuilder in Sonoma County, having built more than 500 homes in Oakmont and throughout the Santa Rosa and Windsor, California areas.
   – Woody Hastings
Thanks to Jen Michaels for the photo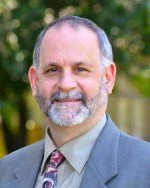 Woody Hastings
Phase Out Polluting Fuels Program Manager
Woody Hastings has served as The Climate Center's Energy Program Manager since 2010. He is an energy and environmental policy analyst, strategic planner, and community organizer with over thirty years of experience in the non-profit, governmental, and private sectors.
Read full bio