Experts in the power industry have long said that our grid infrastructure is old and inefficient and that we need to move to a smart grid.  But what exactly is a smart grid and how will changes in the grid affect climate change?
There are many smart grid definitions – some functional, some technological, and some benefits-oriented. The tepid vision that some utilities are rolling out simply replaces human meter readers with automated meter monitoring. A stronger vision adds two-way communications and digital control systems.
This is important because the current system requires vast amounts of standby power sources since we cannot accurately predict how much electricity will be needed. Adding interactive communications to the power grid would reduce this waste. Similarly, waste from imprecise management can be reduced by running the system with digital controls rather than knobs and gauges.
Massoud Amin, referred to by some as the "father of the smart grid," explains how and why the country should invest in the "smart grid."  He argues that a fully automated grid could yield 12 to 18 percent annual reduction in carbon emissions. Amin states, "Investing in the grid would pay for itself to a great extent. It would save stupendous outage costs—about $49 billion per year. Improvements in efficiency would cut energy usage, saving an additional $20.4 billion annually."
Looking at it another way, we are not going to have sufficient greenhouse gas reductions from the electricity sector unless we build a smart grid to manage a variable energy supply from large amounts of renewable energy.
Without wholesale changes, grid engineers would not be able to handle the deficits or surpluses of power on a cloudy day or a very windy day once a high percentage of our electricity comes from renewables. Smart grid technology can significantly reduce these problems by matching power supply with power demands in real time. 
For a more in depth explanation of the opportunities offered by the smart grid see this longer interview with Massoud Amin. Or for those on a limited time budget check out this short entertaining video on the how the grid works and how improvements could support more renewable energy.
  – Barry Vesser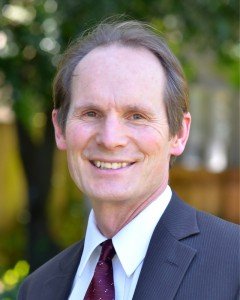 Barry Vesser
Chief Operating Officer
Barry Vesser is The Climate Center's Chief Operating Officer. He joined The Climate Center in 2005 and has held positions as Deputy Director and Financial Officer. Barry currently leads the program and policy development and implementation teams.
Read full bio