Assemblymember Phil Ting (D-San Francisco), the bill's author, pulled it for 2018 and will reintroduce it in 2019.
Said Assemblyman Ting, "If we want clean air, we need clean cars. For the sake of our health and our environment, we need to move away from gas-powered vehicles. While we won't be able to achieve that through AB 1745 this year, California will get there … just as Norway, India, China, France and Great Britain have committed to doing. This is only the beginning. I'll continue fighting for Clean Cars 2040 because it puts us on a path to a cleaner future."
We at The Climate Center thank you for taking action this year in support of AB 1745. Our strategy will now transition from a sprint to a marathon, and we'll be in touch.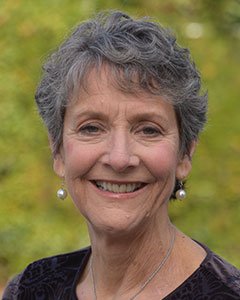 Ann Hancock
Co-Founder of The Climate Center
Ann co-founded The Climate Center in 2001. She has been a key leader in the rapid growth of Community Choice Energy, which now serves over 11 million Californians with 88 percent clean energy. Through her leadership, the organization built a strong core team that is focused on a theory of change that drives our mission. Ann holds a Master's degree in Public Health Administration and Planning from the University of California, Berkeley.
Read full bio