The below article outlines many of the challenges and opportunities of transforming the current power grid to one that works for the mass deployment of renewables.
The Climate Center's Solar Sonoma County is working on this issue through our "Solar Plus" vision – a combination of solar, battery storage, electric vehicles, and all-electric homes and businesses for a carbon-free future.
The Center is also the lead partner on a team selected in May 2018 by the National Renewable Energy Laboratory to participate in a collaborative research effort to explore new ways solar energy can improve the affordability, reliability, and resiliency of the nation's electric grid. The Center was also selected by the California Energy Commission for a project to empower Community Choice agencies to use grid-connected local clean energy in commercial and industrial buildings.
Lastly, with support from the Adobe Foundation, the Center is compiling resources for distributed energy projects, programs, and best practices.
---
By David Roberts, Vox.com
The US power grid is, by some estimates, the largest machine in the world, a continent-spanning wonder of the modern age. And despite its occasional well-publicized failures, it is remarkably reliable, delivering energy to almost every American, almost every second of every day.
This is an especially remarkable accomplishment given that, until very recently, almost none of that power could be stored. It all has to be generated, sent over miles of wires, and delivered to end users at the exact second they need it, in a perfectly synchronized dance.
Given the millions of Americans, their billions of electrical devices, and the thousands of miles of electrical wires involved, well, it's downright amazing.
Read more: https://www.vox.com/energy-and-environment/2018/11/30/17868620/renewable-energy-power-grid-architecture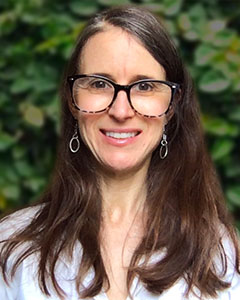 Stacey Meinzen
Communications Manager
Stacey Meinzen has nineteen years of experience as a communications and research professional.
Read full bio