By Matt Mace, edie.net
---
Highlights:
121 nations with a collective $39 trillion in GDP have created net-zero emissions (carbon neutrality) targets in response to the 2018 IPCC 1.5C report.
These nations are mobilizing to address the climate crisis 18 months after the IPCC 1.5C report was released
Analysis found that only 16% of GDP was covered by net-zero carbon emission ambitions in the spring of 2019
Based on the latest science, we must accelerate aggressive climate policy timelines. Net-zero emissions by 2040 or 2050 is too late. The Climate Center calls for California to adopt net-negative emissions (sequestration greater than emissions) and resilient communities no later than 2030 to align with the science. Read more here: Rapid Decarbonization Campaign.
---
Read More: https://www.euractiv.com/section/climate-environment/news/49-of-worlds-gdp-now-covered-by-net-zero-targets-study-says/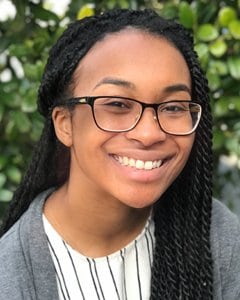 Nina Turner
Energy Programs and Communications Coordinator
Janina is a graduate of the Energy Management and Design program at Sonoma State University with experience in non-profits that specialize in sustainability and volunteerism.
Read full bio