by Woody Hastings  |   September 16, 2015
The 2015 legislative season came
to a close on Friday September 11th. Several bills that the Center
for Climate Protection endorsed were either extended as two-year bills that
will be taken up again when the next session begins in January, were enacted
with significant amendments, or were enacted largely as originally written. Here
are highlights that relate to climate and energy:
SB 350
SB 350 was the omnibus piece of
legislation by Senators Kevin de León and Mark Leno aimed at addressing the
climate crisis in three ways: 1) reaching 50% renewables statewide, 2)
improving building efficiency statewide by 50%, and 3) reducing petroleum use
in transportation by 50%. All three goals are to be attained by 2030. At one
point during the session, some amendments were introduced that would have made
significant changes to the rules affecting Community Choice programs.
Thankfully, those amendments were modified to be very workable.. Fierce
opposition from the petroleum industry threatened to scuttle the entire bill. In
the end, SB 350 was sent to the Governor for his signature with the petroleum
requirement removed
SB 32
SB 32, by climate champion Fran Pavley,
is aimed at setting an enforceable greenhouse gas reduction target of 80% below
1990 levels by 2050, the level identified by the international scientific
community as necessary to stave off the worst effects of climate change. The
bill includes enforceable interim goals. It is now a two-year bill that will be
revisited in January.
SB 246
SB 246, by Senator Bob
Wieckowski, establishes an "Integrated Climate Adaptation and Resiliency
Program" in the Governor's office, within the set of laws established by the
Global Warming Solutions Act of 2006 (AB 32). The Climate Center
was an early endorser of this bill.
SB 185
SB 185 (de León), approved by the
legislature a few days before the closing bell, prohibits the California Public
Employees' Retirement System (CalPERS) and California State Teachers'
Retirement System (CalSTRS) from investing in coal companies.
AB 1110
AB 1110 was one of the most
controversial bills this session, at least for Community Choice policy
observers and stakeholders. This bill, by Assemblymember by Phil Ting, had on
its face a noble and laudable goal: standardized greenhouse gas reporting
methodologies for all load-serving entities. However, as is often the case, the
devil is in the details. The bill, whether intentional or not, would have
prohibited Community Choice programs from counting out-of-state wind or hydro
power as renewable, when it clearly is. It has already been improved, and is
still in the works as a two-year bill.
These two-year bills and many
others will likely emerge next year, so stay tuned for more climate and energy
news coming out of Sacramento in 2016!
Woody Hastings is the Renewable Energy Implementation Manager at The Climate Center. He can be reached atwoody@theclimatecenter.org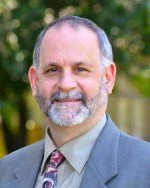 Woody Hastings
Phase Out Polluting Fuels Program Manager
Woody Hastings has served as The Climate Center's Energy Program Manager since 2010. He is an energy and environmental policy analyst, strategic planner, and community organizer with over thirty years of experience in the non-profit, governmental, and private sectors.
Read full bio