President-elect Donald Trump is expected to choose ExxonMobil chief Rex Tillerson to be secretary of State, according to MSNBC host Joe Scarborough.
This is very disturbing when we think about what it means for climate protection, as well as Trump's personal interests.  Exxon has numerous partnerships with Rosneft, Russia's state-owned oil company, and has lost more than $1 billion due to the sanctions the United States imposed on Russia, according to RT, a Russian state-owned news service.  Obviously this is very concerning now that the Central Intelligence Committee (CIA) has indicated that it's very likely that Russia conducted a hack to affect the U.S. election outcome.
Back in May, Newsweek covered an Exxon shareholder meeting that did not bode well for climate protection.  This is what Newsweek had to say about that meeting:
Investors in the energy giant ExxonMobil—members of some of the most powerful institutions in the world—gathered in Dallas on Wednesday for the company's annual shareholders meeting. Some of them, including the Church of England and New York state (which has $1 billion in pension funds tied up in Exxon stock), arrived with a plan: try to get Exxon to do something about climate change.
These "activist investors" proposed several climate-based resolutions to be voted on at the meeting, including one that would force a climate expert onto the board of directors and another to compel the company to produce a report about how international efforts to limit global warming to 2 degrees Celsius over preindustrial levels (widely considered the "tipping point" for catastrophic climate change) will affect its business, which relies wholly on the very substance most responsible for human-driven climate change.
Both were things Exxon openly did not want to do, and both were roundly defeated: 79 percent of shareholders voted against having a climate expert as a board member, and 61 percent shot down any chance of asking Exxon for a climate change report. Another 81 percent voted against the company publicly supporting the international Paris climate deal.
While The Hill claims that Tillerson backs the Paris Accord, it certainly would not appear that he does.  In fact, according to Bloomberg, Exxon is notorious for being the slowest in the industry to respond to climate change.  Six months before the May shareholder meeting, Exxon had come under investigation by New York's attorney general for allegedly misleading the public on climate change.
As the Trump cabinet unfolds, we must pay attention, know who stands for what, and act swiftly, to make local clean energy solutions a reality in every community where we can.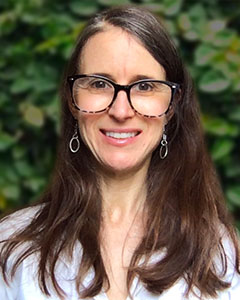 Stacey Meinzen
Communications Manager
Stacey Meinzen has nineteen years of experience as a communications and research professional.
Read full bio