Kenny Likitprakong and Lynn Wheeler are the founders, winemakers and combined creative force behind BCE member The Hobo Wine Company of Santa Rosa, CA.
Through a partnership with 1% For the Planet, Hobo Wine Company is a substantial 2018 supporter of The Climate Center.
Kenny and Lynn have also implemented several sustainability and clean energy measures in their operation. We'll tell you about those measures soon….
…but first, let's talk wine: 2018 Hobo Wine Holiday Six-Pack available now
Kenny and Lynn have created a special holiday collection showcasing six of their unique wines. If you're looking for some new selections for your holiday table or for gifts, this is a great way to support the Center as well as a BCE member. Normal pricing for these wines would total $167; the six-pack price is $133.
The Hobo Wine Company's sustainability choices
Reflecting their commitment to efficiency, conservation, and clean energy, here are some of the measures Kenny and Lynn have put into practice:
At the winery:
The winery is powered with 100% local renewable geothermal energy through Sonoma Clean Power's

EverGreen

option

Lower inputs. i.e. no commercial yeasts or additives are used at the winery or in the wines

Steam barrel washing drastically reduces water usage
In the vineyards:
100% of the vineyards they source from are sustainably farmed. 80% of them are organically or biodynamically farmed. 
In the bottle:
Wine labels are printed on 100% post-consumer recycled paper with environmentally friendly Indigo ElectroInk

Waste is reduced by not using capsules or foils

Wines are bottled in Antique Green glass to ensure the highest percentage of recycled material

Natural cork is used; it is more recyclable and reusable than alternatives

Wines are kegged in Petainer recyclable one-way kegs for distance accounts and reusable stainless steel for local accounts
We're super grateful to Kenny and Lynn for directing their 1% For the Planet funds to help us inspire, align, and mobilize action in response to the climate crisis!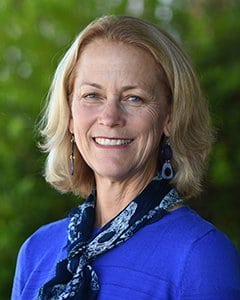 Read full bio