By Woody Hastings, CCP   |  Feb. 25, 2016
Sonoma Clean Power launched in
2014 with rates below PG&E. SCP's standard plan is to set rates once per
year. When it had its first chance to raise rates in April 2015, it chose to
keep them unchanged from the previous year. This year the staff proposal is to
actually reduce rates. As things
stand, the average SCP customer generation rates are about 1% below PG&E's
comparable rates. The proposed rate reduction would double that savings.
On the greenhouse gas and clean
power front, SCP has surpassed the state mandated 33% renewable content by 2020
with a 36% renewable energy content, six years ahead of schedule. SCP's overall
portfolio is about 80% greenhouse gas free, 48% below PG&E's greenhouse gas
content.
Unfortunately, the decades-long
trend of the three large utilities to increase their rates, usually more than
once per year, has continued. On January 1st a sharp increase in PG&E
rates and increased PG&E fees on other service providers like Sonoma Clean
Power, caused many energy customers to notice, as pointed out in a recent article in the Press Democrat. PG&E is on track to meet the state
renewable energy standard by 2020 with a current portfolio that includes about
27% renewable energy. 
The next Ratepayer Advisory Committee meeting will be on April 12th when the
staff proposal will be reviewed one last time prior to going to the SCP
Governing Board, and of course, Sonoma Clean Power's meetings are open to the
public. See you there!
Woody Hastings is the Renewable Energy
Implementation Manager for The Climate Center. Email him at woody@theclimatecenter.org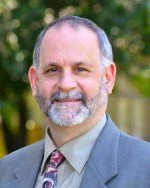 Woody Hastings
Phase Out Polluting Fuels Program Manager
Woody Hastings has served as The Climate Center's Energy Program Manager since 2010. He is an energy and environmental policy analyst, strategic planner, and community organizer with over thirty years of experience in the non-profit, governmental, and private sectors.
Read full bio