The Ratto Group and Wrightspeed announced in April their partnership in converting North Bay garbage and recycling vehicles from clean diesel to electric drive. A move that ultimately will help tremendously in reducing greenhouse gases in Sonoma County. The Ratto Group of Companies, based in Santa Rosa, provides refuse and recycling services to cities and unincorporated areas in Sonoma and Marin Counties.
"We're always looking for ways to reduce greenhouse gases in our pursuit of an environmentally sustainable economy," says Ratto Group's Chief Operating Officer, Lou Ratto.  "Wrightspeed's very efficient and super clean powertrains will be a great fit for our fleet."
Ian Wright, Wrightspeed's founder and CEO, agrees, "The route HD was engineered for the refuse and recycling truck application, where it can dramatically reduce greenhouse gases."
"For us, it is just the next step in our long-range plan of making our operations the cleanest anywhere, Ratto said.  "Our company is always looking for new ways to improve our delivery of services.  This is a very welcomed breakthrough."
The Route-HD vehicle is a plug- in electric truck powertrain that uses an onboard turbine generator to charge the battery, as needed, on the road. It will surpass California Air Resources Board's ever-tightening emissions standards by 1000%.
About Wrightspeed (www.wrightspeed.com )
Wrightspeed is passionate about designing and delivering products that really work. Started by one of Tesla Motor's co-founders and headquartered in Silicon Valley, Wrightspeed uses electric drive together with an on board turbine generator for exceptional efficiency, optimal performance, and unlimited range. Built on a tradition of quality systems engineering, Wrightspeed's powertrains are the next step in the evolution of vehicle propulsion.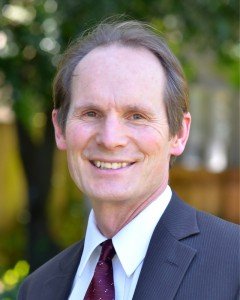 Barry Vesser
Chief Operating Officer
Barry Vesser is The Climate Center's Chief Operating Officer. He joined The Climate Center in 2005 and has held positions as Deputy Director and Financial Officer. Barry currently leads the program and policy development and implementation teams.
Read full bio