By Woody Hastings
The race is on between San
Francisco's CleanPowerSF and Peninsula Clean Energy: Which will be first to
launch an electricity program for their residents and businesses? San Francisco
has a head start because they have been working on their effort for many years,
and they are on schedule to launch early in 2016. But the speed at which San
Mateo has moved the process along from when they first took a look in late 2014
to where they are now would indicate that they might just beat San Francisco to
the finish… or should we say starting line?
On Tuesday, November 17, the San Mateo County
Board of Supervisors voted unanimously to form a joint powers agency that will administer
their Community Choice energy program. San Mateo County has twenty cities and
an aggressive timeline for getting as many as possible signed up as charter
members of the newly formed Peninsula Clean Energy Authority.
Peninsula Clean Energy is a Community Choice energy program that,
when operational, will provide electricity to all participating cities in San
Mateo County. For the first time, residents and businesses in San Mateo County will
have a choice as to where their power comes from, as well as options for how
much renewable power they can purchase. The current timeline estimates that
program launch will occur in August 2016.
Marin Clean Energy, which began
serving customers in 2010, was the first Community Choice Energy program in
California. Sonoma Clean Power began serving customers in 2014 as the second
Community Choice program in the state, and the City of Lancaster became the
third this year. More than 70 California communities are in varying stages of
investigating Community Choice.
For more information about
Peninsula Clean Energy, visit:  www.peninsulacleanenergy.com/
–
Woody Hastings is the Renewable Energy Implementation Manager for The Climate Center.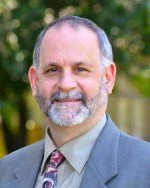 Woody Hastings
Phase Out Polluting Fuels Program Manager
Woody Hastings has served as The Climate Center's Energy Program Manager since 2010. He is an energy and environmental policy analyst, strategic planner, and community organizer with over thirty years of experience in the non-profit, governmental, and private sectors.
Read full bio