Join us for our annual Business Leaders Breakfast and hear from key local environmental leaders, MarinSEL students and teachers!

The annual MarinSEL Business Leaders Breakfast will be held on March 11th, 2015 beginning at 7:00am. This event is an important fundraiser for the Marin School of Environmental Leadership at Terra Linda High School and provides an update on the amazing work of our teachers and students as well as connecting the audience to local environmental leaders and actions.
Tickets and sponsorship can be purchased at anytime on this page. If you have any questions about the day's event, please contact Brendan Pipkin, brendan@seiinc.org.
This year's event will feature two keynote speakers at the forefront of developing and integrating innovative business practices to increase the sustainability of the business landscape and our community, Gordon Feller and Nick Papadopoulos.
Gordon Feller, Director of Urban Innovation at Cisco Systems, has worked for decades on economic and technology issues with large clients including the World Bank, United Nations, the German and Canadian national governments, the Rockefeller Foundation, and more. His work focuses on utilizing advanced technology with a practical application to improve economic, social, and environmental systems. Gordon is the former CEO and a current board member of Urban Age Institute, an international non-profit that promotes leadership and innovation in urban planning. He is also the Co-Founder of Meeting of the Minds, a meeting of key urban sustainability and technology stakeholders to build effective and lasting partnerships.
In June 2014, Gordon was appointed as a Global Fellow of the Commons Lab, organized by the Woodrow Wilson Center's Science and Technology Innovation Program.[i]
Nick Papadopoulos is a food systems entrepreneur who relentlessly digs for impact through innovation and collaboration. After a career in corporate and community consulting, he returned to his family's farm and began planting innovations to help the farm as well as regional food systems. In 2013 he co-founded CropMobster, which pioneered the use of social media to tackle food waste.
Currently, in addition to farm chores, he is pitching in on DirtCred, a Zagat-like recognition platform driven by local farmers, and Corigin, a startup converting agricultural waste into carbon negative organic products to transform the economics of farming. In 2014 he was appointed to delegate positions for the UN Foundation's Global Accelerator and Slow Food USA and was honored by his local Red Cross chapter with their Real Hero Award.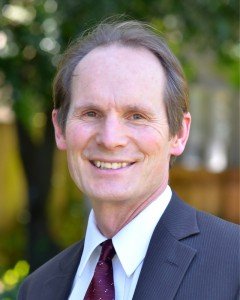 Barry Vesser
Chief Operating Officer
Barry joined The Climate Center in 2005 and has held positions as Deputy Director and Financial Officer. He currently leads The Climate Center's program and policy development and implementation teams. In 2018 Barry began working with a group of energy experts and advocates envisioning a more decentralized energy system that was clean, affordable, resilient, and equitable. He then championed the development of The Climate Center's Community Energy Resilience project, which has culminated in the creation of a new $170 million Community Energy Resilience investment program by the California Energy Commission in August of 2022.
Read full bio