Wieckowski's SB 775 would create a post-2020 framework to meet California's strict 2030 limits
Sacramento – A growing number of statewide and regional organizations in California, representing thousands of members, are lining up in support of SB 775, the Cap and Trade bill unveiled last month by Senator Bob Wieckowski and Senate President Pro Tem Kevin de León. The groups include climate activists, environmental justice organizations, consumer advocates, physicians, cities and academics.
"Supporters of SB 775 know that it is based on sound policy that will enable California to reach its ambitious goals by 2030," said Wieckowski, the chair of the Senate Environmental Quality Committee.  "It sets a steadily rising price for carbon that is in line with what the world's top economists think is necessary to address climate change.  It also protects Californians from increased prices caused by Cap and Trade by giving residents a climate dividend, the first to be proposed in California. I am optimistic that SB 775 represents a path to extending Cap and Trade beyond 2020 and I look forward to moving the bill this year."
Wieckowski has been meeting with a variety of stakeholders over the past few months to discuss the bill and how it would help enable California to achieve the greenhouse gas emission reduction goals approved by the Legislature in last year's SB 32.
SB 775 requires a two-thirds vote, has an "urgency clause," and can be moved through the Legislature at any time.  It is currently in the Senate Environmental Quality Committee chaired by Wieckowski, which considers all climate change legislation.  It establishes a steadily rising carbon price collar that will bring more certainty to the Cap and Trade system, stabilize revenues derived from Cap and Trade and decrease the market volatility.
The bill creates three funds from Cap and Trade auctions – a climate dividend fund; an infrastructure and climate adaptation fund; and a clean energy and climate research fund.  It covers the same entities as the existing program, but completely separates the trading periods from pre-2020 and post-2020.
"SB 775 is a remarkable climate and equity solution for California that The Climate Center whole-heartedly endorses," said Ann Hancock, the Center's executive director. "For 10 years, the Center has advocated for a carbon price that reflects the actual cost of fossil fuel to our economy and environment, and that returns revenues to people. We need a science-based policy that addresses the regressive impact of rising fossil energy prices on working people to which such a carbon price will contribute. SB 775 fits the bill."
SB 775 supporters include California Environmental Justice Alliance, Asian-Pacific Environmental Network, Citizens' Climate Lobby, Courage Campaign, 350 Bay Area, San Diego 350, SoCal 350, Union of Concerned Scientists, Physicians for Social Responsibility – SF, Greenlining Institute, Coalition for Clean Air, Californians for a Carbon Tax, Friends of the Earth, Universal Income Project, several other organizations and economists from Stanford, Duke, and Colorado State.
Wieckowski represents the 10th Senate District, which includes southern Alameda County and parts of Santa Clara County.
source: http://sd10.senate.ca.gov/news/2017-06-30-more-groups-line-support-senate-cap-and-trade-bill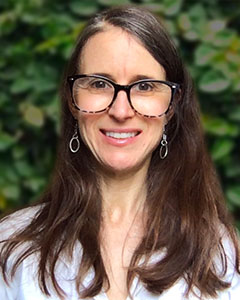 Stacey Meinzen
Communications Manager
Stacey Meinzen has nineteen years of experience as a communications and research professional.
Read full bio