by Barry Vesser and Kristin Berger
Doing Well and Doing Good: Sustainable Investment
From 2012 to 2014, sustainable and impact investing assets enjoyed a growth rate of more than 76%, increasing from $3.74 trillion in 2012 to over $6 trillion in 2014.  It is now possible to invest our money for our children's education and our retirement to positively impact climate change and related social and environmental issues.
On April 21st, through its Business for Clean Energy program, The Climate Center hosted a forum on "Sustainable and Responsible Investing." We convened donors and business members to discuss this new trend that is massively shifting investments toward more sustainable and socially responsible enterprises.
The forum was moderated by Chris Call, the Center's Treasurer, a CPA, and current CEO of the Grange Credit Union in Santa Rosa. The panel consisted of Dale Wannen, President of Petaluma-based Sustainvest Asset Management, Sandy Emerson, a retired software executive who heads up the individual divestment campaign for Fossil Free California, and Evan Henry, environmental risk manager for Bank of America from 1988 to 2012. Here's a recap of the discussion.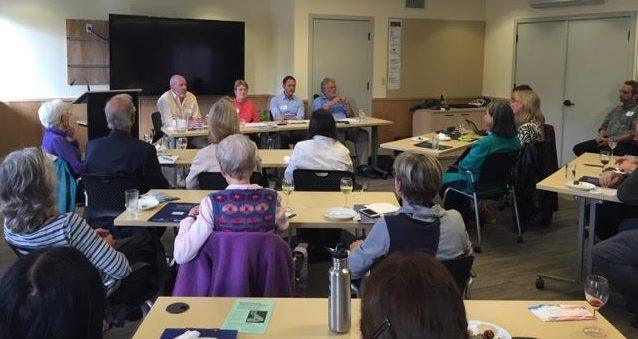 Performance used to be a problem with Social Responsible Investing (SRI). Is that still true?
Dale Wannen explained that it is a common misconception that funds that use SRI screens underperform traditional stock indexes. Indexes such as KLD and DSI have actually outperformed the Standard & Poors 500 (SPY) in the last year, five years, and 10 years, showing there is no compromising your values to get a good return. Companies who address sustainability wholeheartedly have more devoted employees, and at the same time, become more efficient.
What does the screening process entail?
Wannen explained that the screening process rates companies on their performance on environmental, social and governance (ESG) issues. This could include how many women or minorities sit on the board to how energy efficient a company has become. These ratings are used by investment advisors to help advise customers with their IRAs, brokerage accounts, etc., looking to make their portfolio more sustainable. He believes that as companies' ESG scores become more visible, companies will be motivated to change.
"You have to think that the executives of companies are looking at what their competitors are doing in the way of sustainability and trying to at least stay in line with their peers, especially when ESG metrics are as transparent as they are today. If they compete to become more green, then it's a win win," stated Wannen.
What is happening and how can everyone participate in the divestment movement?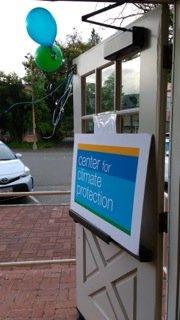 Sandy Emerson talked about the impact that the institutional fossil fuel divestment movement is having. She pointed out that people all over the country are launching campaigns to convince pension funds, cities, colleges, philanthropies, churches, and individuals to sell their investments in companies that profit from oil, gas, and coal. More than 500 institutions and 13,000 individuals, together worth more than $4.8 trillion, have already committed to divestment. She encouraged people to "take the pledge" to divest themselves from fossil fuels and reinvest some of those resources in clean energy development. She said that DivestInvest is a good online resource to help people implement their pledge.
What about banks? How do they fit into this world of SRI?
Evan Henry said not to look for the big banks to be SRI leaders. Bank of America, for example, does a good job making internal operations more sustainable, but does not offer SRI services beyond brokerage of publicly traded equity investments (aka Wall Street). SRI growth will more likely be driven by demand from interested individuals and pension funds and by community banks concerned with sustainability of the communities they serve.
You can learn more about sustainable and responsible Investing at http://www.ussif.org/sribasics. Please feel free to The Climate Center and our participating panelists with questions and ideas for future panel discussions on this topic.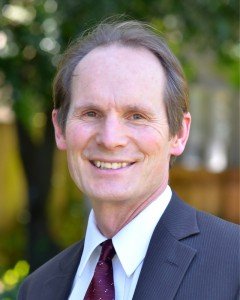 Barry Vesser
Chief Operating Officer
Barry joined The Climate Center in 2005 and has held positions as Deputy Director and Financial Officer. He currently leads The Climate Center's program and policy development and implementation teams. In 2018 Barry began working with a group of energy experts and advocates envisioning a more decentralized energy system that was clean, affordable, resilient, and equitable. He then championed the development of The Climate Center's Community Energy Resilience project, which has culminated in the creation of a new $170 million Community Energy Resilience investment program by the California Energy Commission in August of 2022.
Read full bio