UN Climate Week and many environmental organizations are meeting this month in New York to catalyze action in dealing with the Climate Crisis. The Economics of Sustainability Conference, taking place less than two weeks after Climate Week, is a next step in addressing the most critical challenge of our time.
Naomi Klein says, "Dealing with the climate crisis will require a completely different economic system." What does that look like?
How will we mitigate the effects of climate change in a way that honors the Earth and puts people before profit?
Conference Programs  include workshops, networking meetings, action groups, and outstanding presentations from economists, scientists, activists, and leaders in the environmental movement. The goal is to launch a platform for systemic change — economically, culturally, politically — and to network organizations for collaborative efforts in that pursuit.
Confirmed Speakers:
Gar Alperovitz, Ellen Brown, Richard Heinberg, Michael Brune, Randy Hayes, Mark Hertsgaard, Mark Z. Jacobson, Mayor Gayle McLaughlin (Richmond, CA), David Korten, Andrew Kimbrell Janet Redmond, Jihan Gearon, Don Shaffer, Nikki Silvestri, Osprey Orielle Lake, George Lakoff, Georgia Kelly, Representatives from the Mondragon Cooperatives (Spain): Pio Aguirre, Michael Peck, and more!
Workshops:
Lynne and Bill Twist, Sushil Jacob, David Cobb, Marco Vangelisti, and others.
Partner: Women's Earth and Climate Action Network (WECAN)
Co-Sponsors include RSF Social Finance, The Nation Magazine, YES! Magazine, Ethical Media Markets, Shift Network, Move to Amend, Firedoll Foundation, Appleby Foundation, Numi Tea, Aqus Community, Organic Valley, Pachamama Alliance, Presidio Graduate School, Schumacher Center for New Economics, Straus Family Creamery, World Centric, Aqus Community, Numi Tea, Sustainable North Bay, Cosimo Books, and others being added.
For a complete list of speakers and their bios, please click on Speakers from left hand column. Daily Schedule is posted in the Program Areas.
Conference Fee: $600  *  Day Rate: $235  * Optional Box Lunches are an additional $12 each.
Student Discounts Available!
Call 707-939-2973 for information.
CLICK HERE TO REGISTER!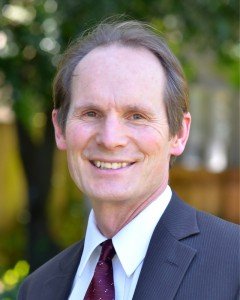 Barry Vesser
Chief Operating Officer
Barry Vesser is The Climate Center's Chief Operating Officer. He joined The Climate Center in 2005 and has held positions as Deputy Director and Financial Officer. Barry currently leads the program and policy development and implementation teams.
Read full bio