By Tracy Rucinski, Reuters
---
Highlights:
Delta Airlines aims to become the first carbon-neutral airline and plans to invest $1 billion over the next ten years to limit its environmental impact.
The aviation industry accounts for roughly 2% of global carbon dioxide emissions
Airlines have made small scale changes such as plastic waste reduction due to demand by customers
Larger changes the airlines have made include using biofuels and purchasing more fuel-efficient aircraft
Delta plans to fund research involving clean air technologies, waste reductions, and carbon emissions reductions
The Climate Center offers carbon offsets for emissions from travel using a carbon calculator and then supporting carbon-reducing measures that are roughly equal to the carbon we emit.
---
Read More: https://www.reuters.com/article/us-climate-change-delta-air/delta-to-invest-1-billion-to-curb-global-air-travels-climate-impact-idUSKBN2081FY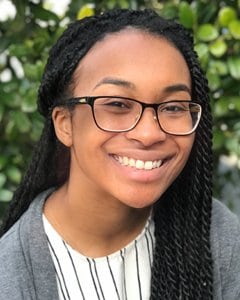 Nina Turner
Energy Programs and Communications Coordinator
Janina is a graduate of the Energy Management and Design program at Sonoma State University with experience in non-profits that specialize in sustainability and volunteerism.
Read full bio