by Dan Gearino, Inside Climate News
---
Highlights
Cheap oil, lower investment in renewables and a post-virus rebound will likely offset the emissions drop, but there are climate lessons in the response to the virus.
The response to COVID-19 is demonstrating that in the face of a large and imminent threat, it is possible to get people to change their behavior and in fact, governments have mobilized to get people to do so. For example, telecommuting is being encouraged by governments and practiced widely and means a drop in emissions from driving.
In addition to the loss of human life and the suffering caused by COVID-19, the downsides of COVID-19 from a climate change perspective are many:

The world has a long history of emissions falling during economic turmoil and then rebounding to a level that more than offsets the decline


Economists and policy analysts say they are most concerned about how the current financial disruption could harm the efforts of countries, international organizations and companies to reduce emissions. For example:

An International Energy Administration report warned that energy companies are likely to struggle to finance projects, which could have a big effect on renewable energy
The outbreak has probably complicated the airline industry's plan to establish mandatory carbon offsets by 2027. The International Air Transport Association projects that the global revenue losses for passenger airlines could reach up to $113 billion this year, with over $21 billion of that hitting U.S. airlines.

The drop in oil prices could encourage more consumption and hurt demand for low- or no-carbon products like electric vehicles

Low-income people are most likely to suffer from COVID-19, just like they are most vulnerable to climate impacts
---
The Climate Center's Rapid Decarbonization Campaign sets a goal that by 2025, California will have enacted the bold, accelerated policies required by science to double emissions reductions, accelerate drawdown, and secure resilient communities by 2030, helping to ensure a vibrant, equitable, and healthy future for all.
---
Read more: https://insideclimatenews.org/news/10032020/coronavirus-climate-change-economy-emissions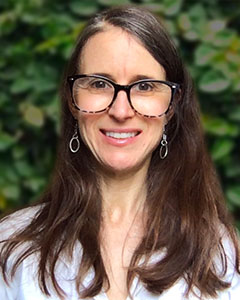 Stacey Meinzen
Communications Manager
Stacey Meinzen has nineteen years of experience as a communications and research professional.
Read full bio