A new study shows the importance of clean tech to California's economy. It also highlights the role California's Global Warming Solutions Act (AB 32) plays in driving investment to that sector.
The clean tech sector has been more resilient than the overall economy, according to the study by Economist David Roland-Holst of U.C. Berkeley. "While California's economy as a whole suffered a 7 percent drop in employment from January 2009 to January 2010, the state's Core Green Economy dropped by 3 percent… In the long term, employment in California's Core Green Economy grew by 53 percent from 1995-2010, while jobs in the wider economy grew by 12 percent."
Neal Dikeman, Founding Partner of Jane Capital Partners, posted on the cleanenergycollective web site that chatter in the financial world of a bursting bubble in clean tech is overblown. Although the "excruciating black eye" of Solyndra, low natural gas prices, and Republican attacks on clean power have been damaging, he predicts a "rebound in clean tech." In some ways, he argues, a shakeup in the sector is good. Business plans will get better and investors will still be interested in the ideas that are worth capitalizing. No need to fund everyone's idea, but we should be excited about the good ones.
In California, this is now happening in the context of AB 32, the statewide legislation that includes a cap and trade program that has begun kicking into gear. By setting a price on carbon, government encourages investment dollars to move toward cleaner technologies, but then gets out of the way and lets private businesses decide how best to respond and where exactly they want to invest.
Partly as a result of the stable regulatory environment that AB 32 implementation provides for investors, California has been the leader in attracting clean tech venture capital since the law's adoption in 2006. In the third quarter of 2012, California received $358 million in venture capital, more than twice as much as any other state.
California already has a competitive edge in clean tech, and continuing to nurture the sector will be a tremendous benefit to the economy.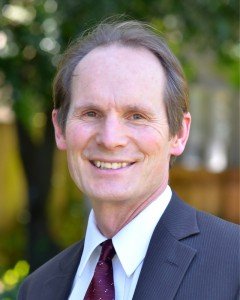 Barry Vesser
Chief Operating Officer
Barry Vesser is The Climate Center's Chief Operating Officer. He joined The Climate Center in 2005 and has held positions as Deputy Director and Financial Officer. Barry currently leads the program and policy development and implementation teams.
Read full bio