While the national stage is looking rather bleak, in California there's plenty to be grateful for when it comes to climate protection champions in public service.
Governor Jerry Brown

has been leading climate protection efforts for several years.  In September of 2016, he signed SB 32, which requires California to slash greenhouse gas emissions to 40% below 1990 levels by 2030, a much more ambitious target than the previous goal of hitting 1990 levels by 2020

Senator Barbara Boxer

 is a huge proponent of climate protection legislation, and has proposed pricing carbon, protecting communities from fracking, and investing in energy efficiency and sustainable energy.

Kamala Harris

has indicated that she will also do everything she can to promote climate protection legislation, including protecting Obama's clean power plan and creating clean energy jobs.
In addition, California Senate President pro Tempore Kevin de León (D-Los Angeles) and California Assembly Speaker Anthony Rendon (D-Paramount) released a statement in response to the recent election of Donald Trump, a climate change denier, in which they said, "We are not going to allow one election to reverse generations of progress at the height of our historic diversity, scientific advancement, economic output, and sense of global responsibility."
We are grateful today for these leaders who are protecting this planet for future generations.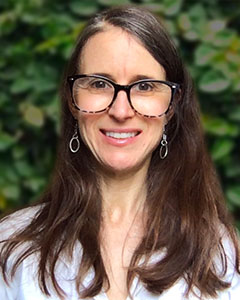 Stacey Meinzen
Communications Manager
Stacey Meinzen has nineteen years of experience as a communications and research professional.
Read full bio