Last week, Mary Nichols, Chair of the California Air Resources Board, told the California Manufacturers & Technology Association, Western States Petroleum Association, and the California Chamber of Commerce: "Join the many hundreds of businesses that are investing in the fight against climate change instead of fighting AB32."
They fought the original legislation for California greenhouse gas rules and lost. They supported a ballot initiative to roll back the rules and lost.  Now they could stop fighting a losing battle and figure out how to be winners in the new economy.  But as the rules are about to take effect, they are still doing the opposite.
We can be glad those statewide business associations don't speak for all businesses. In fact, there are many companies that see emission reduction as a huge business opportunity, and groups like Chambers for Innovation and Clean Energy and Advanced Energy Economy are pulling them together into powerful associations. The California of tomorrow will be led by those types of hardworking entrepreneurs.
KPCC has more quotes.
   – Ann Hancock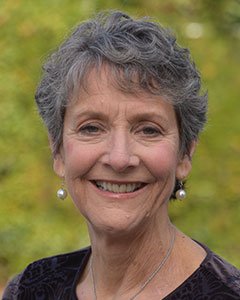 Ann Hancock
Co-Founder of The Climate Center
Ann co-founded The Climate Center in 2001. She has been a key leader in the rapid growth of Community Choice Energy, which now serves over 11 million Californians with 88 percent clean energy. Through her leadership, the organization built a strong core team that is focused on a theory of change that drives our mission. Ann holds a Master's degree in Public Health Administration and Planning from the University of California, Berkeley.
Read full bio