By Ben Christopher, Cal Matters
---
Highlights:
With primary elections coming up in California, deep-pocketed interest groups, including the fossil fuel industry, are pumping money into campaigns to secure a say in state lawmaking.
California's primary is happening earlier than usual and many residents are casting their ballots early
Independent expenditure committees are allowed to spend as much money as they can raise and have spent $12.5 million on this upcoming election
Oil and gas producers, realtors and car dealers are responsible for nearly half of all outside spending
The Coalition to Restore California's Middle Class and the Restore California's Middle-Class Coalition are the California Independent Petroleum Association's two major committees and have spent over $3.7 million on state legislative races
The Climate Center advocates for key legislation to rapidly decarbonize California. Click here to see which bills we are supporting.
---
Read More: https://calmatters.org/blogs/california-election-2020/2020/02/california-legislative-campaigns-outside-spending-soars-oil-realtors-car-dealers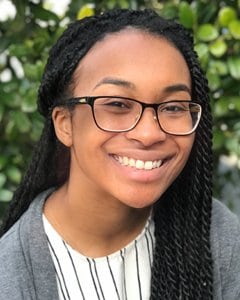 Nina Turner
Energy Programs and Communications Coordinator
Janina is a graduate of the Energy Management and Design program at Sonoma State University with experience in non-profits that specialize in sustainability and volunteerism.
Read full bio