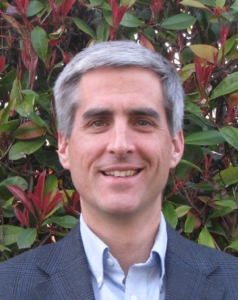 Please come to our next Business Breakfast, Tuesday, February 22 at 8am, to connect with business leaders like yourself who are passionate about sustainability, and hear from inspirational speakers.
This month we will be discussing the California Public Utility Commission's pause of their proposed changes to Net Energy Metering (NEM) rules. The proposed rules would have severely hampered small-scale and rooftop solar adoption. Our community generated over 1000 letters to the CPUC protesting their proposed rollbacks. While we are relieved, this fight is not over.
We will be joined by Brad Heavner, Policy Director, California Solar Energy Industries Association (CALSEIA) to discuss this recent victory, and outline our shared policy priorities moving forward.
Brad oversees regulatory affairs for the oldest and largest state-based solar energy trade group in the United States. He intervenes at proceedings at the California Public Utilities Commission and other agencies, and advises hundreds of member companies on regulatory compliance and program opportunities.