Destiny Rodriguez
Regional Community Relations Manager
The Climate Center
As Regional Community Relations manager, Destiny is designing and implementing local strategies to further community choice energy in the Fresno area. She contines to build support for strategic policy objectives from policymakers, allied organizations, and volunteers. Destiny is a Thriving Earth Exchange recipient in collaboration with Shake Energy Collaborative to launch a project in Fresno, California that will advance community priorities that explore the opportunity for local decision making on community-scale energy projects including community choice energy.
Destiny has worked on air quality, health, and environmental issues in the Central Valley for nearly fifteen years. Prior to working for The Climate Center, Destiny worked for organizations such as the Central California Asthma Collaborative, Central Valley Air Quality Coalition, Coalition for Clean Air, National Parks Conservation Association, and the San Joaquin River Parkway and Conservation Trust. She is passionate about helping her community and the environment. Destiny is also a graduate of the Gamaliel National Leadership Training and Emerge California Political Candidate Training Program. Destiny has a B.S. in Mass Communications Journalism with emphasis on Public Relations, and Chicano Latin American Studies from California State University, Fresno.
In her spare time, Destiny sits on the Measure C Citizen's Oversight Committee in which she has been a member for over four years serving the public and ensuring that Measure C funds are spent as promised to the public for Fresno County's transportation needs. She also volunteers her time serving as planning member for Earth Day Fresno, the Sanger Community Task Force, Fresno Latino Rotary Club and Young Fresnans for the Environment. Destiny continues to be an advocate for her community of the Central Valley.
Davis Harper
Community Outreach Specialist
The Climate Center
Davis has a background in journalism, with experience on the environment and local government beats. In his work with Rise Stockton – a coalition of nonprofits and the City of Stockton – Davis served as the technical writer for the Sustainable Neighborhood Plan, a framework for shifting to sustainable development practices in Stockton, with an emphasis on planning in historically lower-income communities. Davis has a B.A. in Environmental Studies from the University of California, Santa Cruz.
Blogs: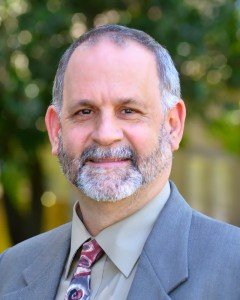 Woody Hastings
Energy Program Manager
The Climate Center
Woody Hastings has served as The Climate Center's Energy Program Manager since 2010. He is an energy and environmental policy analyst, strategic planner, and community organizer with over thirty years of experience in the non-profit, governmental, and private sectors.
Woody continues his work advancing energy democracy at The Climate Center where he helped lead the formation of California's second Community Choice Agency (CCA) and Sonoma Clean Power (SCP). Since the launch of SCP Woody has been working to expand CCA in other parts of California, prioritizing the San Joaquin Valley. He has helped lead several grant-funded projects to advance clean energy policy and technology including projects funded by the California Energy Commission and the National Renewable Energy Lab.
Woody began his career as a volunteer in the early 1980s for several environmental organizations and joined the staff of Communities for a Better Environment in 1988. The theme of Woody's career is advancing public participation and environmental justice (EJ). This work continued as a Los Angeles City council deputy working to close landfills and fight oil pipelines in underserved communities. In the late '90s Woody helped initiate a ten-point EJ program at the South Coast Air Quality Management District.
In the early 2000s Woody shifted his focus to energy policy and in 2003 took on the role of Project Director for the California Labor/Environmental Solar Energy Project, a project of the IBEW and Sierra Club.
Woody received his bachelor's degree in Environmental Studies with an emphasis on sustainability and social justice from San Francisco State University. He is also a Fellow of the Leadership Institute for Just and Resilient Communities.