Center receives grants for $160,000 to accelerate Community Choice Energy in California with a focus on Central Valley disadvantaged communities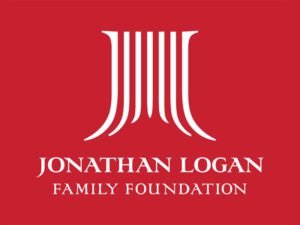 On July 3 the Jonathan Logan Family Foundation notified The Climate Center that it would grant two awards, one an outright $100,000, and the other a $60,000 dollar-for-dollar matching grant. The Abacot Fund of the Sonoma County Community Foundation has already stepped up with $5,000 toward the match.
The purpose of the awards from the JLF Foundation is to support The Climate Center's work to advance Community Choice Energy in California.
Alden Feldon,Director of Programs & Board Member for the foundation stated that "the Jonathan Logan Family Foundation is pleased to support The Climate Center's work because they committed early to educate about and advocate for climate change mitigation. Now, they are poised for the long struggle. We have their backs. So should you."
Community Choice is a local program that buys and can generate electricity for business and residents. Eight Community Choice agencies currently provide service to California customers. In total, over 300 cities and about half of California's counties are either operational or are at some stage of exploring establishing a Community Choice agency. The Climate Center projects that by 2020, about 18 million Californians will receive such services, and that a total annual revenue stream of about $6.5 billion will transfer from private corporate control to local community control.
The JLF Foundation-supported work addresses two critical, interwoven issues: the climate crisis and social justice. Climate change  impacts air, water, food, economy, health, and quality of life. The communities that are the first to feel the effects of extreme heat, drought, wildfires, flash floods, and rising sea levels tend to be those that are already severely economically and environmentally stressed.
The Climate Center's focus for this project is, in part, to help establish Community Choice in the Central Valley, specifically in Stockton, Fresno, and San Joaquin and Fresno Counties. The Central Valley is home to some of the most economically disadvantaged people in California and the nation. The Central Valley also suffers from some of the worst air pollution and other environmental impacts from the fossil fuel industry.
The other part of the project is accelerating Community Choice throughout California. The hub of this work is Clean Power Exchange (CPX), a multi-faceted education and action network that features a unique interactive map that shows up-to-date information for every city and county in the state. CPX delivers bi-weekly news feeds, provides online resources, produces original studies, and convenes key players through webinars and an annual Business for Clean Energy symposium.
The Climate Center invites supporters to help match the JLF Foundations $60,000 challenge grant. To qualify for the match, contributions must be from
1) New contributors
2) Contributors who haven't given to The Climate Center for at least 2 years
3) Contributors who give over and above their current level of support
To find out more and help make the $60,000 match, please click HERE.
For more information, please visit www.cleanpowerexchange.org, or contact Woody Hastings, Renewable Energy Program Manager, woody@theclimatecenter.org, (707) 525-1665 x117.
Latest posts by Woody Hastings
(see all)