Clean, accessible transportation– we all depend on it!
September 25, 2020
Terea Macomber, Electric Vehicle Director, Grid Alternatives, and Woody Hastings, Energy Program Manager, The Climate Center discussed the challenges and opportunities in securing equitable, clean, and climate-safe transportation policies and infrastructure, with moderator, CEO Ellie Cohen. With transportation the single largest measured source of greenhouse gases in California, a rapid transition to greenhouse gas-free, equitable mobility is a key goal of The Climate Center's Climate-Safe California campaign.  Terea and Woody shared their expertise about the fundamental need for clean reliable transportation- from public transport to personal vehicles and bikes—to ensure a functional society, how transportation policies have often been used to marginalize lower-income communities and communities of color, and how, working together, we can secure accessible, clean transportation for everyone.
Terea Macomber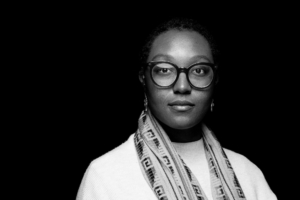 is the Electric Vehicle Director at GRID Alternatives, United State's largest solar non profit. Terea helps lead GRID's new clean mobility work, managing the implementation of California Air Resources Board's (CARB) One Stop Shop Pilot Project. This statewide project's primary goal is to streamline access to California's electric vehicle, shared mobility, and additional climate resiliency incentives for lower income, disadvantaged communities. Through a coordinated statewide outreach and education campaign and the development of centralized webtool, the longterm vision of the project is to provide communities that are disproportionately impacted by the climate crisis, the greatest access to climate resiliency technologies. Terea leverages her passion for history and data to inform her project's strategy in hopes that zero emission, safe, and inclusive transportation systems are accessible to everyone.
Woody Hastings has served as The Climate Center's Energy Program Manager since 2010. He is an energy and environmental policy analyst, strategic planner, and community organizer with over thirty years of experience in the non-profit, governmental, and private sectors. While much of his work at The Climate Center has focused on advancing Community Choice Energy, Woody also has a background in transportation policy. From 1994 to '96 he served as staff to a Los Angeles County Metropolitan Transportation Authority Governing Board and was a member of the Bay Area MTC Policy Advisory Council from 2007 to 2010 serving as the Chair of its Sustainable Transportation Committee.